Trip started with brunch then beach at the Burj Al Arab.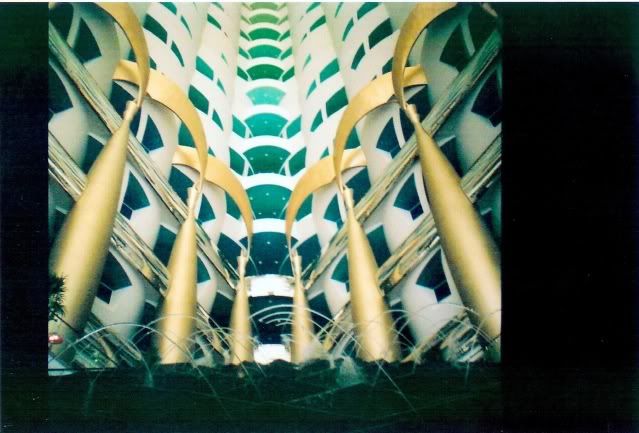 The Atlantis Palm, my favourite resort, built on its own island complete with a water park (with the tallest water slide in the world), massive aquarium world and dolphin bay (where we swam with Tina, the dolphin).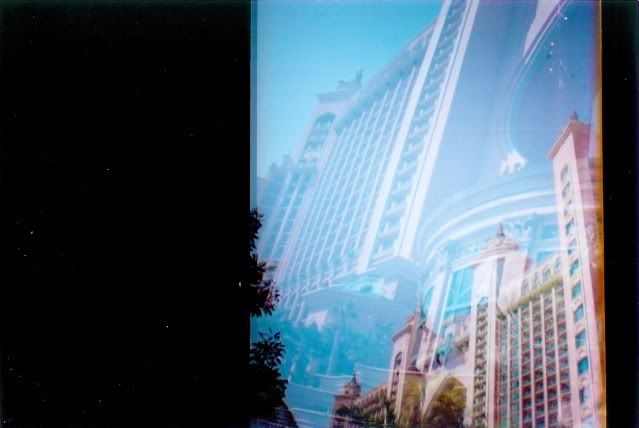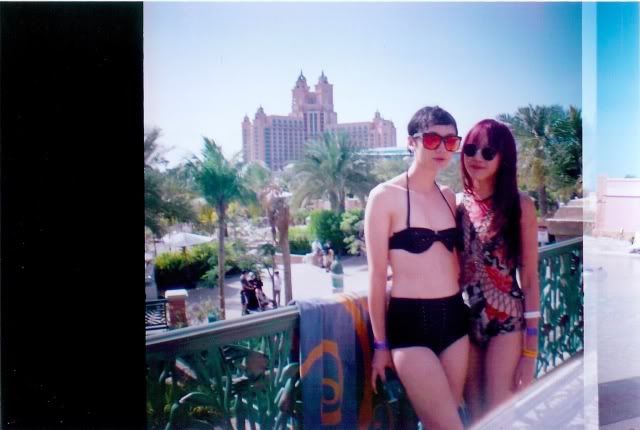 4WD and camel desert safari whilst watching the sunset.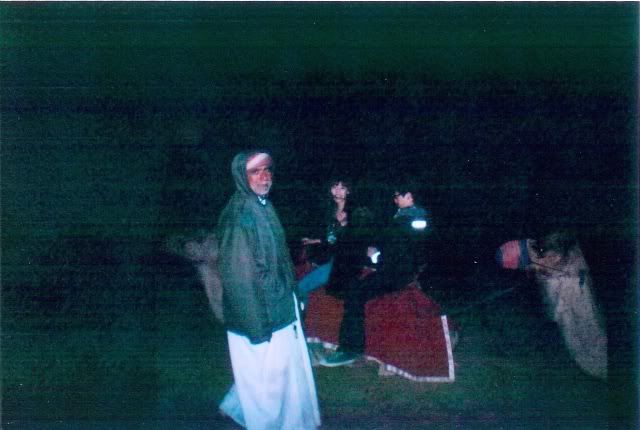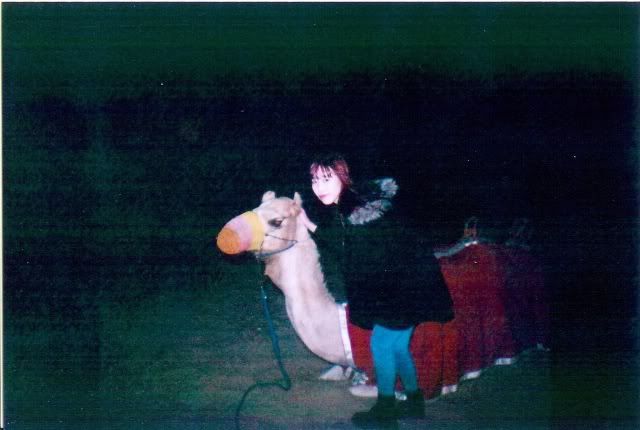 Dubai's city of gold!
Dubai's historical museum complete with artificial town.
My favourite store, Sinhbad's antiques. They had copper lions and five headed horses lined up out the front, the store crammed full of antique hookahs and lamps.
Mosque in Abu Dhabi.
Yas Island Hotel, the magnificent exoskeletal placenta surrounded by a Formula 1 race track! In the afternoons, we covered our ears, leaned out over the balcony and there they were racing past, you could never get this close even at an actual race. Ferrari World was just down the road, kept going on the fastest roller coaster in the world! Mmm they had the most delicious desserts as well, I overate so much I got sick for a couple of days....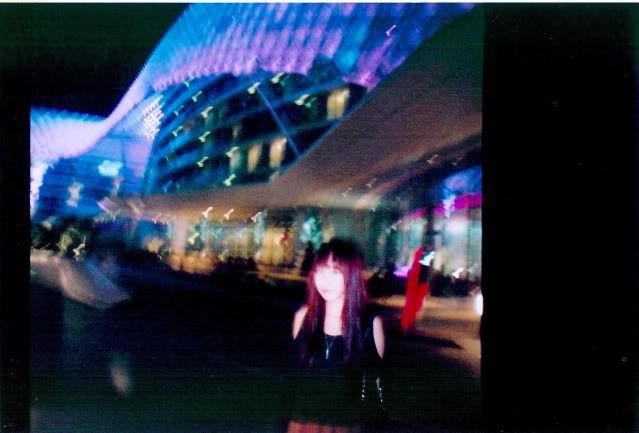 Photos were taken with the diana mini. You might remember me saying I was fed up with it because it produced too many blurred photos. I just developed more rolls today and I was actually really happy with the results! I tried my hardest to keep the camera still (taking a big breath then holding it whilst snapping), using my flash as much as possible and always remembering to focus it right; because the toggles might have moved stashed in your bag! I'll give it another chance. Prepare for more scans throughout the week!
Also, Uni starts back on Monday! Tell me your exciting news?