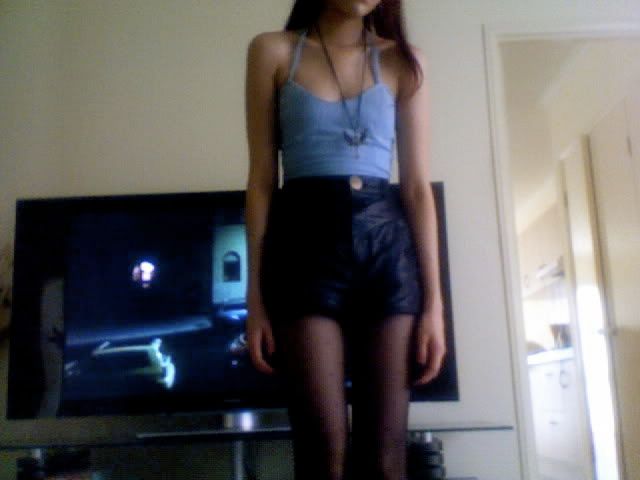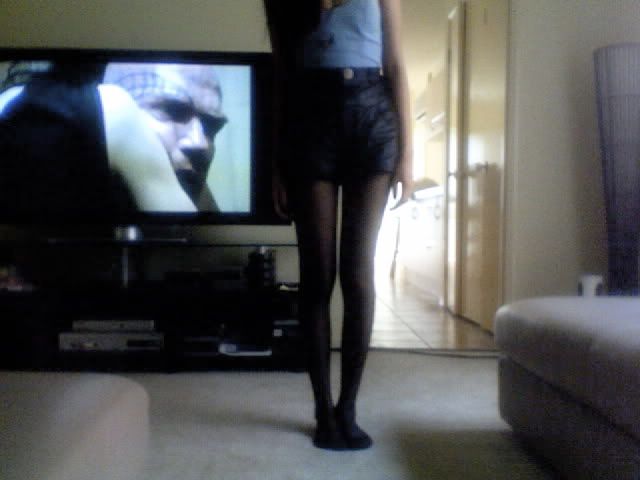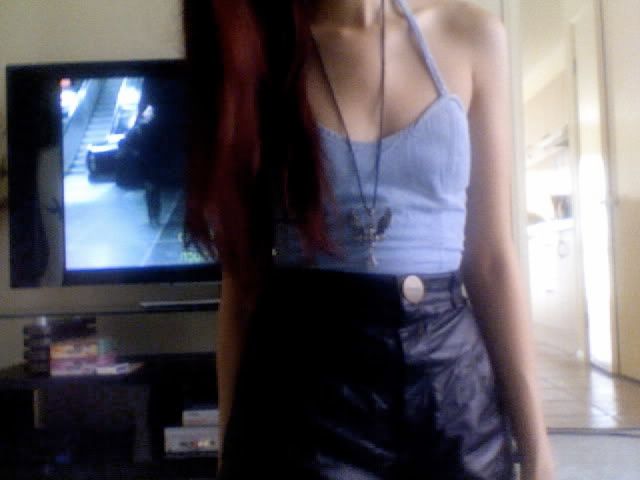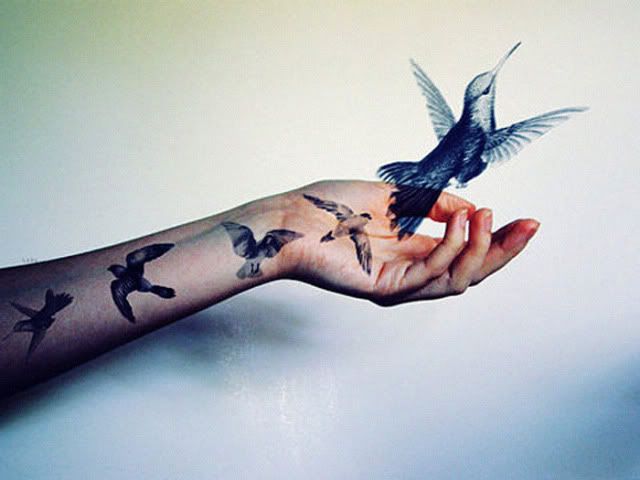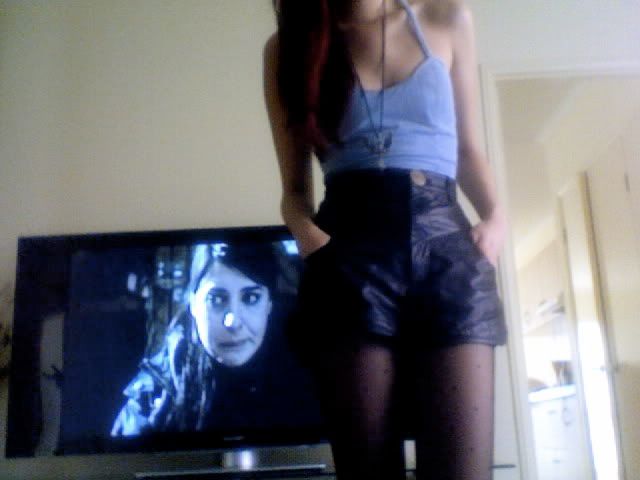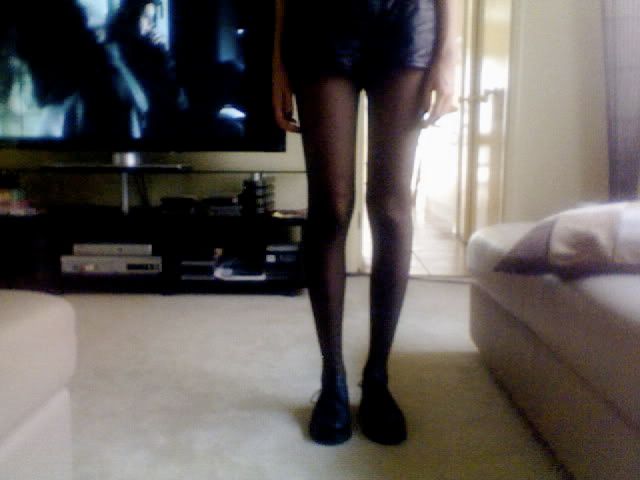 maria's vintage denim halter neck bustier, roz's leather lover shorts, sheer spot tights, cross necklace made by ken ho, vintage low docs.
I've been annoyingly sick from uni, work and life in general
for a few days and counting
I think mild consistent pain is enough to drive you mental.
I'd rather be stabbed in the leg just once.
P.S How great is the shirring,
haven't done anything like it since grade 6
yeahhhhh