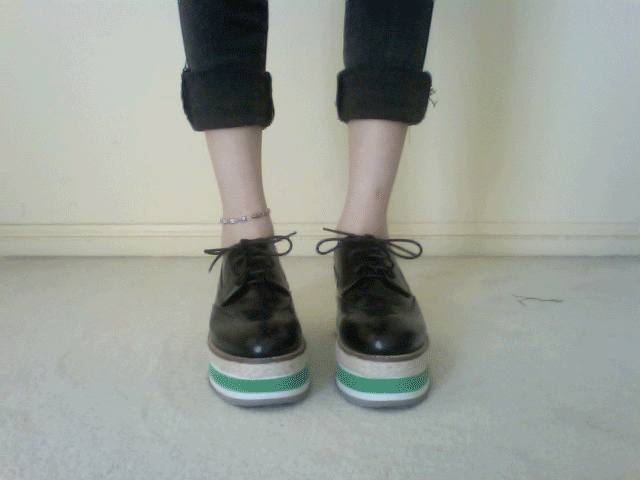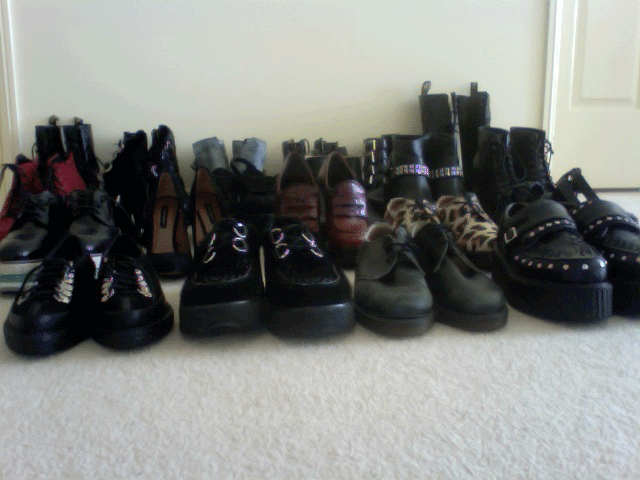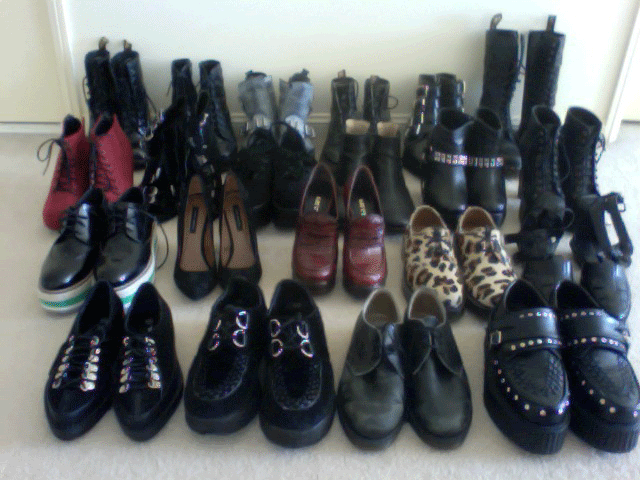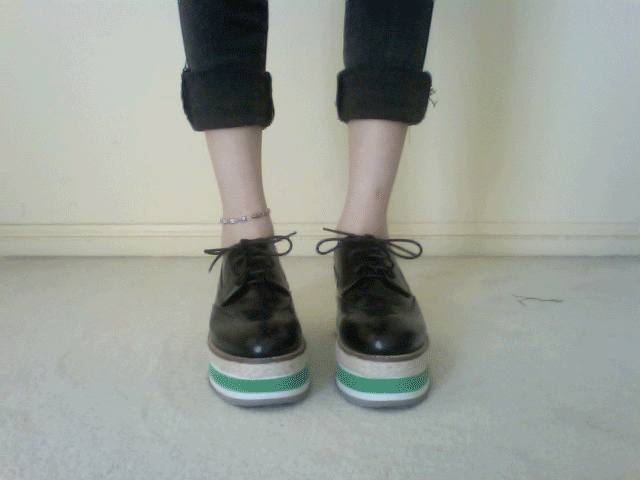 I decided to document my collection, alas I left about three pairs of shoes out; gold winkle picker boots, pony hair boots and marc jacobs mouse flats...GROWLS. I really truly wear most of these, you can never have enough shoes!
Can't stop listening to
kode9 and the spaceape,
didn't think I'd like them this much but after a few rotations it just never came out of that cd player.
P.S Got something to show you when I get enough light to photograph...:D